Cyber Security Strategy
Take the quiz below to find out how secure your businesses' cyber security practices are and if we can design a secure environment for your business.
Brisbane's Cyber Security Strategy Experts
Cyber crime is an ongoing threat to Australian businesses. Recent research shows that 70% of businesses are completely unprepared, which is why Surety IT offers cyber security services to help protect you against threats. We offer multiple security packages that are tailored to suit companies of every size, so our experts can design a solution that provides the peace of mind you need.
Explore Our Cyber Shield Security Packages
Surety IT supports businesses of all sizes with our tailored Cyber Shield security packages. As a business owner, you can choose from our intermediate Cyber Shield Vanguard package, or Cyber Shield Elite, our most advanced security solution.
These two packages are designed with small businesses in mind. They include everything you need to protect your data, employees and customers against emerging threats online. This secures your business against attacks, makes compliance a breeze and ensures staff are on guard against the shadows of the internet.
| Features | Cyber Shield Vanguard | Cyber Shield Elite |
| --- | --- | --- |
| SaaS Protection | X | X |
| Endpoint Detection and Response | X | X |
| Multi-Factor Authentication | X | X |
| Vulnerability Scans | X | X |
| Advanced SOC | X | X |
| Online Cyber Security Training | X | X |
| Dark Web Monitoring | X | X |
| Password Management Tool | X | X |
| Real-Time Threat Monitoring | X | X |
| Compliance Management | | X |
| Custom Policies and Procedures | | X |
What's Included in Our Cyber Shield Security Packages
Secure your Microsoft 365 applications and data with SaaS Protection that allows you to operate confidently knowing your data is safe from malicious attacks.
Advanced Security Operations Centre
Our cyber security packages provide access to our Security Operations Centre (SOC). Our SOC delivers 24/7 monitoring to swiftly respond to incidents.
Simplify and enhance your security with our robust password management tool that eliminates the need to remember multiple, complex passwords.
Endpoint Detection and Response
Take a proactive approach to cyber security with endpoint detection and response that identifies and neutralises threats in real time before they escalate.
Online Cyber Security Training
We strengthen your cyber security strategy across the board by providing training, tips and tricks to help your staff manage and mitigate human risks.
Your dedicated Compliance Manager ensures you meet all industry specific compliance standards, demonstrate adherence, mitigate risks and avoid penalties.
Multi-Factor Authentication
Fortify your systems with Multi-Factor Authentication (MFA) that makes it tougher for threats to intrude and improves the way you access your systems.
We'll protect you from the worst of the internet by monitoring the dark web for signs of your business' sensitive information and providing alerts if data is found.
Real-Time Threat Monitoring
Stay protected at any time of the day or night with real-time threat monitoring that can identify and respond to threats, preventing damage to your business.
We design cyber security strategies that support your business, vulnerabilities and security environment. With experienced technicians and decades in the industry, our solutions are unmatched in effectiveness and affordability.
Surety IT will sit down with your team and get to know your business. Our cyber security strategies are based on your specific needs, so we want to know all about your business, threats, IT infrastructure and plans for the future.
Gathering that information allows us to plan effective cyber security solutions. Our solutions can include software, hardware, infrastructure and training, ensuring you have everything you need to protect your business.
With a plan in place, we'll build your cyber security platform and implement any software or hardware changes required. We'll also schedule a time to work with your team and provide practical training and security education.
Cyber threats are always evolving, so your strategy is maintained and monitored by our experts. We can tailor a security package that incorporates regular updates to ensure you're always one step ahead.
We're always learning, and the data we collect allows us to enhance our service offering. Our cyber security strategies can be adapted to suit any environment, so we can make changes whenever required.
Surety IT continuously develops new solutions to provide the best service possible. As threats evolve, we can be there to update your systems, offer advice and educate your staff on changing security measures.
The Benefits of a Professional Cyber Security Strategy
Comprehensive Protection
We design holistic cyber security solutions that provide multiple levels of protection. This ensures your digital ecosystem is safeguarded at every point of access.
Proactive Threat Management
Stay ahead of the curve with proactive threat detection and response. This allows us to detect threats and provide a swift response that minimises your risk.
Compliance Management
Avoid penalties and demonstrate adherence to industry's compliance standards with a package for cyber security Brisbane wide that's tailored to suit your business environment.
Data Protection
Keep every bit of your data secure at all times. This not only protects information, it protects employees, customers and your brand's reputation from harm.
Advanced Threat Response
We identify and respond to threats promptly. This minimises the risk to your business, improves uptime and creates a more stable system for your operations.
Competitive Advantage
Cyber security is an investment that demonstrates your commitment to data security, providing peace of mind for customers and setting your business apart.
Improved Cyber Insurance Opportunities
The robust security measures provided by Surety IT may allow you to access favourable or reduced insurance premiums, minimising your expenses.
Peace of Mind
No matter what industry you're in, you can rest easy knowing a cyber security consultant is looking after your critical data, allowing you to focus on the things you do best.
Surety IT designs effective cyber security strategies by building a partnership with your business. Threats are dynamic, but so is your company, and that presents a unique challenge in developing solutions that can keep up.
From the initial consultation, Surety IT will make the time to learn about your brand. Whatever goals you have in mind, we can design a Cyber Shield solution that supports your staff, protects your data and helps to minimise your security risks.
Get in touch with a cyber security consultant if you're ready to find out more! We are always looking for a new challenge, and we're happy to develop a Cyber Shield security package to suit your business.
Learn More About Cyber Security Solutions
At the core of our principles lies a firm commitment to keeping our clients in the loop, ensuring they are always well-informed about the ever-evolving world of technology and cyber security. We firmly believe in empowering you with the opportunity to expand your knowledge and delve deeper into the boundless realm of technology.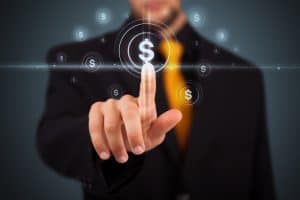 Business Continuity
In today's fast-paced digital world, businesses face a crucial decision regarding IT management: should they invest in an in-house IT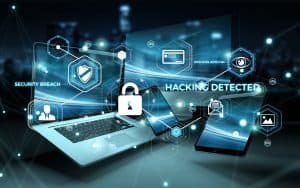 Cyber Security
Cybersecurity stands as a silent guardian against the potential chaos of cybercrime. With the cost of cyber threats predicted to
IT Support
As the world continues to rely on computers and the internet, cyber security has become an increasingly important concern for businesses of all sizes. Small businesses are especially vulnerable to cyber attacks, which can have devastating consequences. Investing in cyber security can help companies protect their data and reputation.
Subscribe for the latest industry news, updates and advice.