Managed IT Services
Managed IT Services Brisbane
Our Managed IT Services is a simple and affordable way to access high quality IT support and advice.
Brisbane's Managed IT Support Experts
Take the hassle out of maintaining your systems with managed IT services from Surety IT. The team at Surety IT works with clients all over Brisbane. We provide tailored packages that can be customised to suit your business. Whether you're a sole trader or a multinational looking for locally managed IT solutions, we can design a solution and take your business to the next level.
We specialise in helping our clients grow. If you're ready to reclaim your time and hit your business goals, get in touch today!
What's Included in Our Managed IT Services
Maintenance
It's a 24/7 world, so your customers are always online. Our regular maintenance ensures your IT systems are up and running when clients need you most.
IT Helpdesk Support
The Surety IT Helpdesk is manned day and night. For clients that need extra peace of mind, we can add 24×7 Helpdesk support to your package.
Issue Escalation
Surety IT's Brisbane team is packed with industry experts, so your Customer Relationship Manager can find a solution for any problem you're having.
Fixed-Fee Projects
Looking to upgrade? Moving to a new office? Need to investigate a new technology? Our fixed-fee IT projects can help you achieve any goals you have in mind.
Systems Integration
Our managed IT services are all about integrating your critical systems to streamline your workflow, reduce costs and improve the way your team operates.
IT Strategy
Future proof your business with tailored IT strategies that can reduce your overheads, streamline your work and support your changing needs.
Cyber Security
Cyber crime is an ongoing threat, but our flexible cyber security strategies can protect your business, customers and partners from malicious attacks.
The Benefits of Managed IT Services

Cost Efficiency
Opting for external IT support over an in-house IT team offers substantial cost savings. This efficiency is not just in terms of reducing the expenses associated with full-time staff, but also in the predictability of monthly fees. These fixed costs make budgeting for IT services more straightforward, eliminating the surprise of unforeseen IT expenditures. By choosing MSPs, you streamline your IT spending, making it a more predictable and manageable aspect of your business's financial planning.
Increased Productivity
By managing all IT-related tasks, MSPs significantly reduce the workload on your staff, allowing them to dedicate their full attention to their primary roles. This shift away from IT concerns leads to more efficient operations and considerably less downtime. As a result, your team can focus on activities that directly contribute to business growth and success, enhancing overall productivity. This streamlined approach provided by MSPs not only boosts the efficiency of your operations but also fosters a more productive and focused work environment, key for driving business innovation and achieving long-term goals.
Expertise & Experience
MSPs bring a diverse array of specialised IT skills and deep knowledge to your business. They stay updated with the latest in technology trends and solutions, offering a level of expertise that often surpasses in-house teams. This access to a broad spectrum of IT expertise ensures that your business benefits from advanced and efficient technological solutions, keeping you ahead in the rapidly evolving digital landscape. This depth of knowledge and skill set is a key advantage in choosing MSPs over traditional in-house IT resources.
Uninterrupted Service
Your business benefits from continuous, reliable IT support, unaffected by the usual disruptions of sick leaves, vacations, or unexpected staff absences. With a dedicated team always on hand, you're assured that your IT needs are consistently met, providing stability and peace of mind. This level of uninterrupted service is essential for maintaining operational efficiency, ensuring that your IT systems remain functional and responsive at all times, and that any issues are addressed promptly, regardless of individual staff availability.
Enhanced Security
With advanced cybersecurity measures, your business is shielded from the growing range of digital threats. This comprehensive protection covers everything from data breaches to sophisticated cyber attacks, ensuring your sensitive information remains secure. In an age where online security risks are constantly evolving, having robust security protocols in place is crucial. It's not just about safeguarding data; it's also about maintaining your business's reputation and trust with clients. Enhanced security through an MSP means you're always ahead of threats, with experts continuously updating and improving defenses to counteract the latest cybersecurity challenges.
Focus On Core Business
Outsourcing IT management to an MSP enables your business to concentrate more on its fundamental activities. This shift in focus enhances strategic planning and drives growth, as your team can dedicate their energy to core competencies and innovation. It alleviates the burden of managing complex IT operations, freeing up valuable resources and time. This approach not only streamlines your business processes but also fosters a more productive and creative work environment, leading to improved efficiency and potentially greater market competitiveness. Essentially, it allows you to focus on what you do best, growing and evolving your business.
Managed IT Services Designed for Growing Businesses
Your business is always on the move. You've got big plans, and reaching those goals is no small feat. That's why Surety IT provides fast and reliable Managed IT services that take the hassle out of growing your business.
Running a business is one of the most demanding things you'll ever do. When there's a thousand things on your plate, the last thing you need to worry about is your IT infrastructure. But those IT systems are some of the most important parts of your business, so someone has to look after them.
That's where our managed IT solutions come in! We remove the hassle of managing, maintaining and upgrading your IT systems. That frees up your time and resources, so you can focus on growing your team while Surety IT handles the gritty details.
No two businesses are the same. You have your own needs, goals and IT infrastructure. That's why Surety IT designs flexible plans that can be tailored to suit your needs.
Our managed IT services start from $90 per month, per user/end point. Our fixed-fee plans mean there are no unexpected bills or hidden costs. You'll always know exactly what your budget looks like, and you can scale your services up and down as the business evolves.
We tailor our managed IT support packages to include the services and coverage you need. Get in touch with us for a personalised quote!
Over the years, we have witnessed first hand the transformative impact our services have had on our client's success stories. Their experiences serve as a powerful testament to the unparalleled quality of our service deliver.
Chesterfield Australia was established in 1963 and is one of the largest Australian family owned John Deere dealers in the country. They have been through many droughts and boom times in rural and regional areas and their commitment to supporting these communities is unwavering.
The Business Outcomes Grove Juice won a major Coles Supermarket contract because they were able to demonstrate how good their IT systems were as well
Robins Accountants is the largest accounting firm in the Bayside area of Brisbane. The company has offices in Birkdale, Cleveland, Springwood and at Stones Corner. They specialise in personal and small business accounting, taxation and provide a business advisory service. If an accountant is unable to work because of computer issues, they lose approximately $200 per hour per accountant.
A big part of our managed IT services is the partnership we build with your business. Your business' needs and goals are totally unique, which is why we develop tailored solutions just for you.
From the very first meeting, Surety IT takes the time to listen to your needs. Wherever you're headed, we can design a solution that helps kick your goals, reduce your expenses and support your team members.
If you're ready to find out more then get in touch today! We're always ready to take on a new challenge, so let us know how our managed IT services can help grow your business.
Everything we do is built around your needs as a business. With a highly experienced team, decades of industry experience and flexible service packages, our solutions are second to none.
We take the time to really understand your business. Our managed IT service packages are tailored to include the services you need, so we want to hear all about your plans for the future.
Once we know where you're headed, we can plan your IT solutions. We'll work with you to figure out the best approach and develop a roadmap that ensures we're always working towards your goals.
Our managed IT packages are built around your needs. We include the services you need and cut out the things that don't support your vision for the future.
We're always maintaining and monitoring our managed IT solutions. That helps us figure out what's working and whether there's anything we can do to improve your support package.
The Surety team is always ready to enhance our service offering. Our managed IT support comes with the flexibility to make changes, improve systems and update your IT strategy whenever you need to.
Our solutions are constantly updated to make sure you get the best service possible. That means we'll be there to provide support that meets your evolving needs and allows you to explore every opportunity.
Learn More About Managed IT Solutions
We hold a fundamental belief in keeping our clients constantly updated on the dynamic tech landscape. We recognise the importance of empowering you with the chance to broaden your understanding and explore the vast realm of technology further.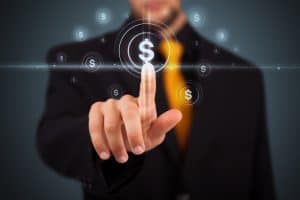 Business Continuity
In today's fast-paced digital world, businesses face a crucial decision regarding IT management: should they invest in an in-house IT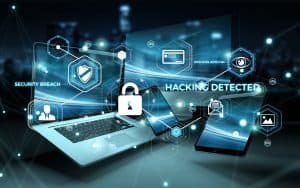 Cyber Security
Cybersecurity stands as a silent guardian against the potential chaos of cybercrime. With the cost of cyber threats predicted to
IT Support
As the world continues to rely on computers and the internet, cyber security has become an increasingly important concern for businesses of all sizes. Small businesses are especially vulnerable to cyber attacks, which can have devastating consequences. Investing in cyber security can help companies protect their data and reputation.
Subscribe for the latest industry news, updates and advice.